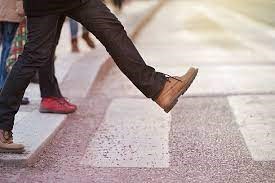 Blog | 2022-07-02
Chasing overdue accounts as a small business, what steps should you take?
As any small business owner will tell you, your customer's are everything and maintaining a strong relationships with these customer's is pivotal to the ongoing success of a small business. So what happens when a customer doesn't pay? How do you recover the money owed without damaging the customer relationship?
The answer to these questions is to ensure you partner with the right organisation to assist in recovering overdue invoices and payments. Collecting on overdue accounts with the right debt collection partner will not harm the relationship you have with your customers, but letting your invoices remain overdue could be a fatal blow to your business.
Failure to maintain an appropriate level of cash flow, is the single biggest contributing factor to failed small businesses in Australia. A business can have a great product or services, strong sales and the best customer service, but without cash flow there is simply no money to keep the lights on. The reality of small business is that overdue invoices can be the difference between the success or failure of your business.
Creditors need to approach the situation of unpaid invoices in an appropriate and professional manner. Many creditors fall into the trap of becoming too emotionally invested in the collection of outstanding invoices, and can at times, take an approach which is not appropriate and not conducive to maintaining the ever critical customer relationship.
NCML's contact strategies seek to leverage all available contact information and available contact channels to maximise customer engagement and outcomes. We recognise that a combination of contact channels may be necessary to effectively engage customers, particularly with the shift in customer expectations towards 24x7 digital engagement and autonomous self-service functionality. We track all attempts to engage each customer, along with the success of each attempt regardless of the channel utilised. This level of data collection allows us to analyse and adjust our approach as required, which improves the performance outcomes achieved.
Our proprietary collections platform DebTrak, has controls in place to ensure that any attempted contact, regardless of the channel utilised, meets the obligations outlined in the ASIC/ACCC Debt Collection Guideline and all other relevant regulatory expectations in relation to time and frequency of contact.
As a small business, it is critical to know your customer and always gather as much information about them as possible. This is particularly important when contacting a customer to seek payment for an overdue invoice. The more contact information you have for the customer, the more likely you are to get make contact and recover the funds. From a collections standpoint, making contact is the single most important factor outside of the customer paying.
Latest Posts